---
This story was contributed by racing legend, Mario Andretti.
---
Part 1 of a 2-part exclusive interview
He is considered by most to be the greatest race car driver of all time.  It's no wonder.  Mario Andretti is one of only two drivers in history to win races in Formula One, NASCAR, Indycar, and the World Sportscar Championship.  He is the only driver to be dubbed United States Driver of the Year in three different decades.
Pot Lid Steering Wheels
At two years old, before Mario and his twin brother, Aldo, had ever seen a car, they raced around their kitchen using pot lids as steering wheels. 
By the age of five, the duo was racing homemade wooden "cars" down the steep streets of their small town.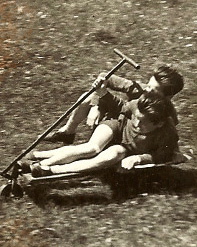 The Communist Trap
But those carefree days would soon come to an end.  When World War II ended and Europe divided, Mario's homeland of Istria was enveloped into Communist territory,
"The borders were realigned, and we were trapped inside Communist Yugoslavia," Mario recalls.  "This is where strong patriotism came in.  Obviously, my dad (Gigi) wanted to maintain Italian citizenship and not give up to Communism.

"We lost everything – had to give up everything that we owned."
After three years under brutal Communist rule, with everything the family owned having been confiscated, Gigi moved the family (and his eight-year-old twin sons) to a refugee camp in Lucca, located in Tuscany.
They were housed in an old, abandoned convent, with over 600 other refugees.
Bathing in a Pot
For the next seven and a half years, the Andrettis shared a single room with several other families.  Blankets were hung to section off smaller "rooms" for privacy.
The playground in the courtyard was converted into primitive sanitary facilities – two large holes dug into the ground, one for each gender, separated by a tarp.  Mario remembers,
"For all those years, we were bathing in a pot.

There were no showers.  None of that."
The Father of Pride
"But Gigi didn't let any of this shake his pride.  Quite the contrary.
"The one thing that I owe to my dad –

"The fact that no matter what squalid conditions, what we

were up against – we were never hungry, never cold.
"He made sure that we were cared for in absolutely the best possible way and tried to maintain as normal a life as possible.  We went to school and did all the normal things, even though we did not have a home at the time."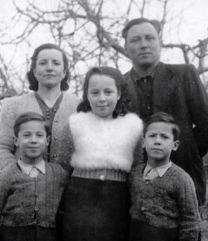 "Gigi was very laborious," Mario explains.  "He was always looking for whatever work he could find."  He reflects on his father's early influence,
"We could see how much he wanted to take care of us, and we wanted to help because we were impressed by his effort. 
"To me, that teaches you certain values that are precious

and stay with you the rest of your life.

You just learn to appreciate a lot of the simple things."
The Savvy for Today?
In Mario's words:
"I count my blessings every day, quite honestly, because I take nothing for granted."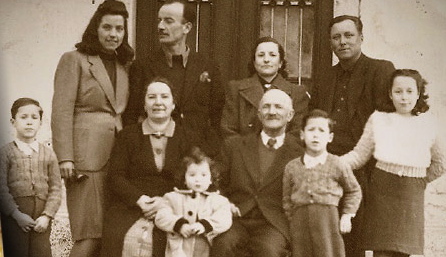 For our Savvy Dad fans, enjoy this recording of our interview directly from Mario Andretti.
Tune in next Sunday for Part 2 of this interview . . .

Mario will share how his family's hardships, his brother's companionship, and his father's strength, determination and example in the face of extreme adversity all helped to shape the dreams of a young boy, and fuel the career of the man who became a legend.
---